The Bodily Catch-22
Body Horror, Beauty, and Transmutation through Cosmetic Surgery and Body Modification
by Joshua Williams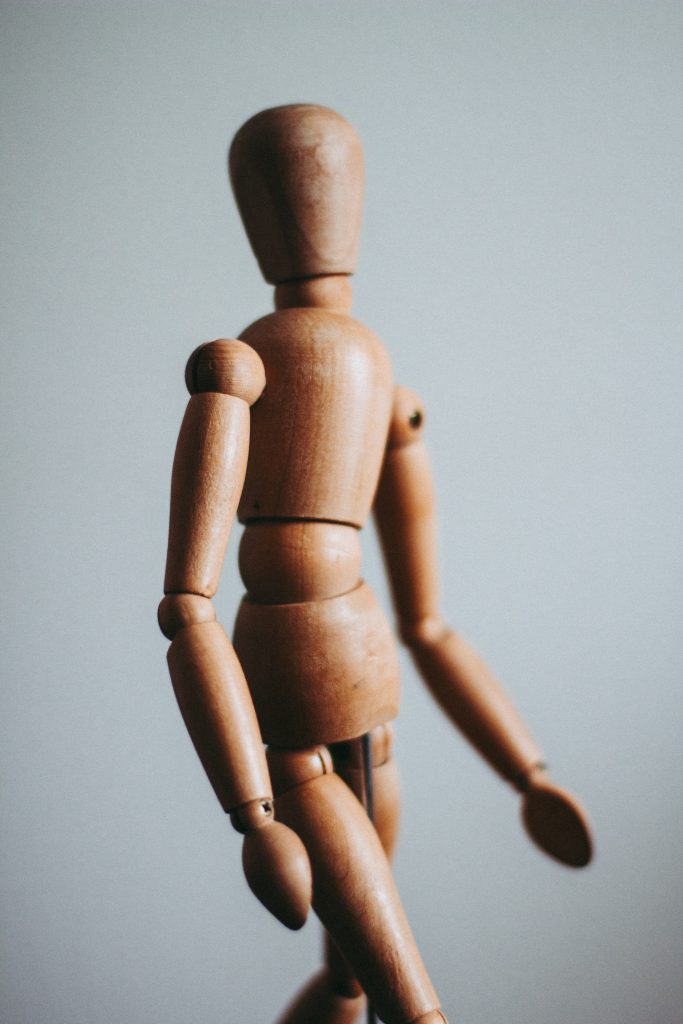 In recent years, an influx in cosmetic surgical procedures has been observed with concerning statistical disparities being uncovered globally—especially among women of color. This paper serves to examine stages of intrapersonal grief and disassociation driving individuals to take extreme measures such as body modification. Utilizing Marxist self-estrangement, Julia Kristeva's abjection theory, and elements of the body horror art subgenre, a dynamic is established between the body and societal norms shaping one's relations with the body. Agency becomes a matter of question—does one necessarily have control over their notions of beauty or hold the power to resist transmutation via cosmetic surgery? Hegemonic body norms standardize what beauty may be, forcing the body to attempt to adapt and achieve these standards by all means necessary. Beauty and its mystifying grasp on the human psyche functions concurrently as a bringer of comfort and malaise. With due attention to this effect, horror arises from a loss of agency and control over the body as it becomes distorted when perceived by the individual. A loss of control and body autonomy appropriately describes the stages of fear and horror supplementing societal ostracization and "othering" in body difference. What is "ugly"? Why do we fear "ugly"? What is "natural"? Why are our bodies conceptual prisons? What are we escaping from? These are integral questions investigated in this text.
KEY WORDS: cosmetic surgery, body horror, body, beauty, self-image
---
The human body quite literally embodies the "Self," yet in social contexts, it has become a tangible construct designed to limit and determine human experiences. Regarding how we define the "Self," imposing the term "self-ownership" appears to devolve into structuring a façade—as if we are inevitably condemned to caring for our physical bodies. Adherers to Pythagoreanism propose that the body reflects the state of the soul with the soul holding immortal properties, practicing "transmigration" across different bodies (Huffman). Framing ourselves contingent on a spiritual essence emits glimpses of hope for moving beyond unfavorable conditions, but one may ask: what if our realities become so altered to point of inescapability? Losing a sense of control and autonomy or failing to recognize one's own body stokes the fears of many.
We can view societal expectations as fueling a loss of control; these effigies socially constructed by conceptions of beauty and body normativity impose the disciplinary means for placing physical qualities in relation to authenticity. We are prison(s)—walking embodiments of a catch-22 enforced by strict, propagated definitions of normalcy and beauty. This constitutes the various ways this dilemma receives seemingly formidable challenges, spanning from body modification to spiritual forms of ego death or negation. Psychosocial conflicts over the body illustrate how the imprisonment by beauty standards is a mode of body horror; unfamiliarity, disgust found in an individual's appearance incompatibly causes a disconnect between the mind and body. The body becomes a place in which self-ownership inhabits the psyche and being thus becomes corrupted by a "definitional" error—an error masking itself with self-hatred, constant othering, and the psychological disfiguration of our bodies. Thus, cosmetic surgery and body-altering processes have unfortunately become key to fulfilling unattainable and Eurocentric expectations placed before different bodies.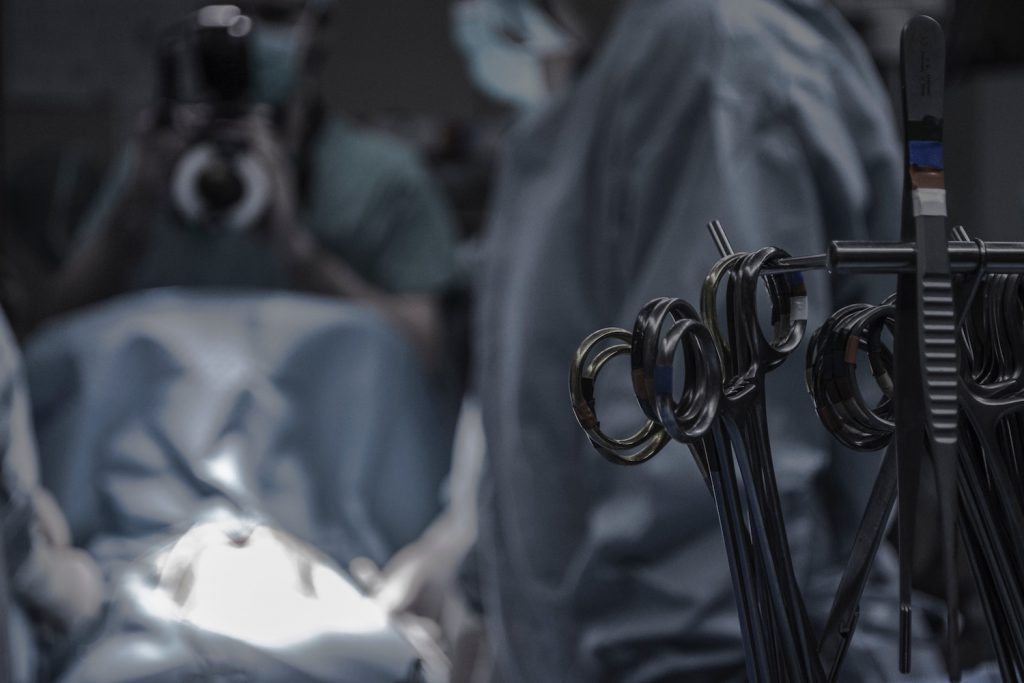 Before characterizing insecurity and this narrative of error, it is crucial to define what body horror exactly is. Author H.P Lovecraft examined the interconnectedness of fear and the unknown through depicting incomputable, cosmic alienation as a horrifying deficiency. His most famous creation Cthulhu, a haunting octopus-like cosmic entity, uses its mystic abilities to provoke anxiety amongst mortals at its frightening mystique and appearance. Similarly, Japanese manga artist Junji Ito accordingly adopts the Lovecraftian mode of fear projection in depicting the human body in a variety of unsettling ways. His one-shot issue titled The Hanging Balloons chronicles a community being driven to their deaths by noose-attached balloons shaped as live, disfigured, and disembodied heads. The heads are ominously modeled after each member of the community, hypnotizing them into forcibly taking their own lives. Ito relies on these unsettlingly depictions caused by an unknown mystical force to trigger the audience to then question their own bodily autonomy. With due attention to body disfigurement, vulnerability as our perception and awareness become deterred further strips away agency; something formerly familiar to the perceiver then becomes the grotesque as it escapes boundaries of normalcy and recognition. It appears that horror itself is an inescapable phenomenon—comfort appears to be purely performative. In the most daunting of tribulations, this body—a place—acts as our safe-haven but when a mysterious force infringes on this perceived security, we are conditioned to fall into a state of self-estrangement, alienation, and non-recognition.
What defines the grotesque? Is ugly only viewed in relation to what is generally established as beautiful? This repositions the dilemma concerning self-ownership at an intersection between acquiring agency or the active practicing of agency. Acquiring agency suggests reclaiming the conditions held before an individual, while the active practicing of agency suggests independence, a total absence of liability inhibiting an individual's ability to act through their own volition. These qualities of passive acquiring and active practicing function hand in hand yet can be mutually exclusive of one another. While reclaiming innate characteristics that may be changeable seems more idyllic, the active practice of agency appeals to a starker version of human nature: if one is harmed, stigmatized, or stricken by fear, the most accessible path to take is the path that immediately, yet indefinitely ends the pain. Succumbing to what is imposed onto the body mystifies and obscures options outside of changing the body—this idea functions to define "natural" and solidify binaries of acceptable and unacceptable. While these classified forms of agency hold precedence over our actions, whether it be to pursue more drastic forms of alteration such as surgery or others means, we should internalize what essentially drives us to even attempt to claim comfort in our own bodies and overcome body horror. But is it a futile endeavor to even attempt doing so?
While this does not limit anyone from attempting to strive for external comfort, it becomes unimaginably horrific when the aforementioned "drastic" measures are taken to make ourselves unrecognizable, especially in response to established body norms. These norms have been overwhelmingly established relative to Eurocentric standards. The World Health Organization reports high rates of skin lightening through cosmetics among women in Mali, Nigeria, Senegal, South Africa, and Togo, with these rates being 25%, 77%, 27%, 35% and 59%, respectively. Sixty-one percent of India's dermatological products consists of products with skin lightening ingredients—most of these products globally incorporate mercury salts, which prevent the formation of melanin (World Health Organization 1). In Iran, rhinoplasty procedures constitute the majority of cosmetic procedures undertaken as nose surgeries are emblematic of "luxury" or high status and deemed a "corrective" act. (Motamedi et al. 75). It is the latter symbolism to which underlies a narrative of error. With error comes the idea that the body exists in only one pure manifestation of itself; a tireless need to construct and capture the essence of the slim "ideal" body labels the erroneous body obsolete until granted the means to correct themselves. Women, men, and gender non-conforming persons become evaluated through their proximity to a culturally embedded standard in correctness—a homogenizing force used to enforce what the Self should embody or be recognized as.
Those that fail to align with correctness thus fail to be recognized. This identified realm of non-recognition merits an analysis within itself. When I speak on non-recognition, I refer to a place(ness) characterizing the body in a way that defines it as nothing more than a dematerialized shadow of one's former Self. We dematerialize into a cold, desolate, void of absence—the ether. In this scenario, its horror in this respect because dematerialization exists as another form of body horror. The body no longer functions exclusively as an imperialistic conception of the "bodacious" narrow nose; the fair-skinned "queen," or other perceived bodily "luxuries," seizes it. This discomforting aura permeates almost all avenues of wellbeing and in some cases, these bodily luxuries are simultaneously attainable and inaccessible as unrealistic expectations hold dominion over body norms while the means to attaining them are established. Sources of media project falsified images of what is to naturally be expected. With commercialism expanding through global marketing campaigns and digital alterations to body images through photo-editing software being more common than ever before, an unprecedented issue arises in how consumers internalize and reflect the media being placed before them. In a Harvard lecture, media researcher Jean Kilbourne presents that the average American encounters about "3,000 advertisements every day" and in these adverts, idealized (and in most cases, digitally altered) images of tall, slim, light-skinned models are consistently promoted as default (Roeder). While this brings in a fundamental issue on the ethics behind representation, the unrepresented body continues to grow denormalized, thus leading one to horrifically lose recognition and meaning in social conditions and situations.
To fully illustrate how self-estrangement, alienation, and non-recognition align with narratives of error, I will attribute three subsidiary ideas to these phenomena: the "uncanny valley," abjection, and the "mirror." In many cases, self-estrangement and alienation tend to be used interchangeably as they retain specific meaning within a Marxist context. Karl Marx himself posits that self-estrangement is "the alienation of man's essence, man's loss of objectivity and his loss of realness as self-discovery, manifestation of his nature, objectification and realization" (72). While self-estrangement proceeds to be the act of alienation or the becoming of the alien, alienation simply presents itself to be cosmic loneliness—this futile feeling of being alone in defining who they really may be in opposition to how society defines them. The Self retains knowledge exclusive to them as a product of awareness. As explored from Cartesian stance, I know what I am and I know that I exist in opposition to what lies outside of me—therefore, I retain exhaustive knowledge of myself exclusive to me such as my thoughts and my identity. But when this exhaustive knowledge of the body is stripped way, it becomes positioned against all attempts to define itself—to assign autonomous meaning to it, to exist. In essence, self-estrangement presides over alienation as the overarching descriptor for it, encompassing aspects of identity loss and a loss of authenticity.
While agency in altering the appearance of one's physical Self remains questionable, this mode of inquiry does not hold valid without acknowledging the patriarchal implications behind it. Framing beauty through a heteronormative framework diminishes any sense of agency marginalized women may attempt to reclaim. In heteronormative frameworks, a binary between men and women presupposes a dependence centered around women constructing their appearance solely for the sexual attention of men and consumers alike. Yet, this framework ostensibly suggests that codependence (rather than a dependence) between men and women preserves a balance between the two. This codependence narrative forms an exploitative dynamic in which women may be forced to structure their entire existence around heterosexualism— a systemic form of heterosexuality which requires one to recognized only through the male gaze or a patriarchal construction of sex appeal.
However, heterosexualism is not the only oppressive framework that facilitates this dynamic; a corrective narrative fuels this irresistible need to fix perceived errors. "Subjectively ideal" body features and types such as slim hourglass figures, plump lips, a lack of wrinkles, light skin, blond straight hair, larger breasts all become "correct" images for the body to strive for. I emphasize the use of the terminology "subjectively ideal" as scholars such as Camile Paglia, who chronicled the evolution of ideal body types through art in her 2003 essay "The Cruel Mirror: Body Type and Body Image as Reflected in Art," asserts the "ideal" as time-sensitive, "cyclic," and constantly "subject to change" (7). Paglia also speaks on this titular "cruel mirror" as historical medium of obsession and narcissism complicit in reflecting how we, consumers of mass media, hope to appear as and embody. I wish to contend with this assumption and redefine her "cruel mirror." Paglia's troubling interpretation of body image projection fails to acknowledge how the mirror effectively harms the viewer. She holds the consumer accountable for their obsession with their body. While Paglia affirms the body "has become a primary marker of identity in this transient society," she posits that historicizing the development of bodies in classical art can combat modern-day "anxiety" and pressure caused by this commercialized pursuit of the "better" body (6). However, her "cruel mirror" does not clearly focus on how images are distorted by the subjectively ideal in a modern context and still retains Eurocentric notions of beauty attached to her analysis.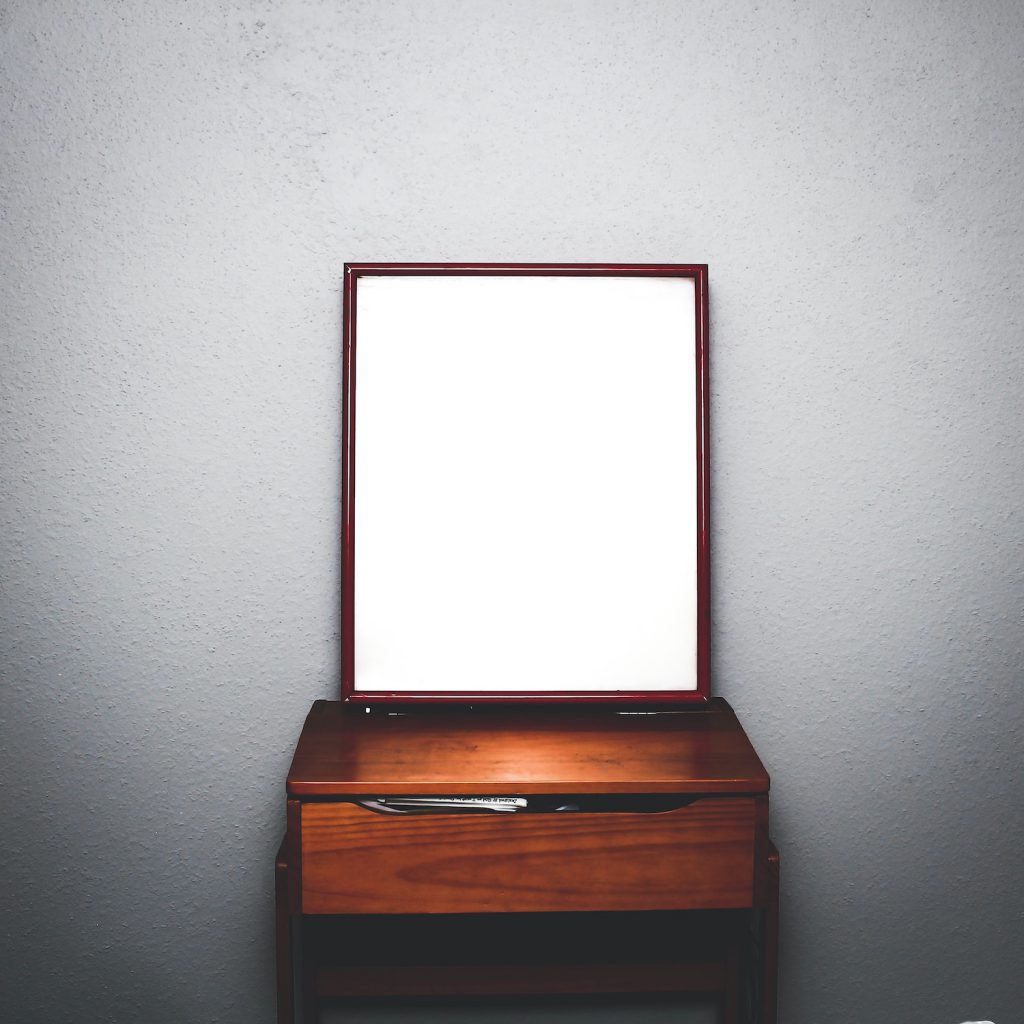 In contrast with Paglia's own conceptions, the "mirror" serves as an embodied depiction of self-hatred, not supplemented by obsessive behavior or moral deviance, rather fostered by commodified images of beauty. Mirrors reflect an inverted reality that should still be familiar to the perceiver, but as the perceiver, stigmatized by imperfection and error, peers into the mirror, they tremble in fear because the features that formerly constituted their physical being, no longer resembles them. Instead, these features are conceptually warped to disfigure their being. As an agent of body horror, this "cruel mirror" never requests accountability from its victims, nor does it need it; because the very nature of its existence relies on altering the perceiver's view, dysmorphia dictates its host's view in a self-sufficient manner, relying only on commodified lens upholding the "ideal" beautiful, and vilifying the subjective "ugly."
Moreover, Julia Kristeva's theory of "abjection" further assists us in examining this disjunction between the ideal and grotesque. The abject is an unsettling "human reaction" to something that appears to challenge differentiations between the "Self" and the "other" (qtd. In Felluga). The reaction, in most cases, conveys horror. To place this in context, the Self, which can be equated to our body, appears to retain its own normative style or proportions. The Self is then introduced to this standard of perfection that remains juxtaposed to them; this leaves the Self in a state of shame. This shame soon manifests itself into the antithesis of perfection, which the Self has unconsciously placed before them. It then appears to the Self that this antithetical body represents the imperfect being that the Self visualizes. Feelings of disgust and horror ensue because the body is depicted as other than what the Self knows or recognizes. It is unconscious, immobile, unknown, and imposing—a phenomenon akin to viewing a corpse, the antithesis of a living body. By witnessing the trauma of coming into contact with the unrecognizable, we then visualize our own bodies as being overtaken by expectations, perpetuating our trudge towards something to escape it.
The concept of the uncanny valley brings this fear into a fully realized form. The uncanny valley is a metaphorical threshold at which an inanimate or artificial "thing" becomes personified and presents itself as human in an unsettling fashion. This term is generally used to describe and discuss technological singularity, robots, and realistic computer animations. This idea evokes a more mechanical perception to the production of corrected bodies. The body becomes modified to replicate the other's features or more "socially cherished" features, but do we truly appear to finally achieve happiness through this? The most stigmatizing horror ominously looms over this method of "transmigration" or transmutation–stigmatization persists even after taking measures to correct oneself because another standard of authenticity remains. Once a procedure is completed, the body passes that threshold from affirmed personhood into imposter syndrome. They are labeled inauthentic, met with spite, or vilified for attempting to "better" themselves, just as society has pressured them into doing. To no avail, feelings of the uncanny valley directs others to view the modified as a shadow of their constructed "perfect being", when in reality, this being had been exploited into undertaking a quest for validation because their body was deemed in need of "correction".
While I describe the implications of plastic surgery and body modification as painful or troubling, I do not wish to overlook the importance of body modification in a different context. I do not intend to minimize the experiences of those who have gender dysphoria and body dysmorphia. Gender-affirming surgery positively impacts the lives of many in the trans community. The possibility of transforming your body to fully reflect one's identity can be empowering. It grants trans people the chance to "pass" and feel comfortable in their own bodies. Additionally, no one should ever be solely held accountable for their decision to undergo plastic surgery, for both cosmetic and non-cosmetic reasons; it is the systems propagating and commodifying standardized beauty that are to be held accountable. Interlocking systems of racism, ageism, transphobia, and other forms of essentialist marginalization all contribute to reasons for people to opt for drastic measures—they are what supplement and design the horrors at play. Seeking comfort and being averse to pain and suffering is a basis of human nature, yet those that run from discomfort are deemed cowards. I initially argued for the existence of agency, but we have come to see that agency is obstructed by societal pressures. Again, the true horror lies in this illusion of accountability and agency being thwarted and possessed by unattainable standards set by hegemonic definitions of beauty and in the case of trans/non-gender conforming individuals, sociobiological essentialism enforcing ideas of the correct binary-aligned body.
While detachment from the physical Self obviates the need for altering it, we cannot simply opt out of these inescapable systems. Self-image undeniably shapes lived experiences. Marginalized bodies are constantly in conflict with time, space, and their corporeality; it is a nauseating labor to have to reclaim something that should be ours a priori. In nearly all cases, systemic oppression would warrant a radical overthrow or reconquering of existing conditions, but in this case—in place of self-loathing—we need self-love. Self-love proves integral to improving one's relationship with their body, and the true reconquering takes place in critiquing standards of beauty. In her book The Body Is Not an Apology: The Power of Radical Self-Love, Sonia Renee Taylor characterizes self-love as an unapologetic "engine" and "transformative foundation" for making peace with our bodies (xii-xiii). She advocates for self-love in its purest, most radical form to challenge oppressive messages that continually perpetuate the able-bodied, the slim-bodied, and other bodies as socio-politically dominant. For Taylor, self-love is an unabashed political exercise, but self-love should also entail constructing a lens of inclusivity—inclusive body images. These body images should reject binarism as the de facto reference point for how one should look, act, or attempt to be like.
To fully challenge symptoms of body horror, goals to dismantle narratives like the corrective framework should be upheld by working against commercialized corporate monoliths in control of advertising dangerous products such as skin-bleaching/lightening cream. It all starts with self-love, and appreciation for one's own body as the innate drive to live. This appreciation can arise from simply normalizing the presence of our bodies and questioning hegemonic, exclusionary definitions of beauty—through representation in all media observed today from television to photography. With exclusion comes a violent nature to erase ownership and autonomy in all aspects of our lives. In an interview with THEM magazine, disability rights scholar and activist Mia Mingus admits, "we fear ugly…we see violence and beauty as this interpersonal thing." Beauty becomes reinforced by violent reconfiguration and oppression of our already threatened definitions; from the scope of dominant gaze, "cage[s]" to suppress expression are constructed to further prevent the body from being a matter of commodity or external value (Mingus). There is intrinsic value in representing ourselves—there is intrinsic value in our own definitions of beauty which must come to free us from gazes imprisoning us. Self-ownership should no longer be perceived as a façade and our bodies should only limit the influences of external forces attempting to determine how it looks. Committing to loving one's Self in place of society who has deemed the individual irredeemable stands as an act of defiance against systems made to alienate the perceived Other. The emancipatory power to deconstruct and defy is, within itself, true beauty. We must necessitate the deconstruction of beauty, challenging its notions of purity, correction, and recognition to further supplant our needs over falsified ideas of true beauty.
Works Cited
Felluga, Dino. "Modules on Kristeva: On the Abject." Introductory Guide to Critical Theory. 31 Jan. 2011. Purdue University
Huffman, Carl. "Pythagoras." Stanford Encyclopedia of Philosophy, Stanford University, 17 Oct. 2018, https://plato.stanford.edu/entries/pythagoras/.
Marx, Karl. "Economic and Philosophic Manuscripts of 1844." Economica, vol. 26, no. 104, 1959, doi:10.2307/2550890.
Mingus, Mia. "Why Ugliness Is Vital in the Age of Social Media." Edited by Alok, Them., Them., 26 Oct. 2018, https://www.them.us/story/ugliness-disability-mia-mingus?utm_source=facebook&utm_medium=social&utm_social-type=owned&utm_brand=them&fbclid=IwAR1Gjd9KHrQ9uJnHqdL49XIX2Bj1O7p8mvp3nVbabvqhgJmh745jzNzVJnc.
Motamedi, Mohammad Hosein Kalantar, et al. "Health and social problems of rhinoplasty in Iran." World journal of plastic surgery 5.1 (2016): 75.
Paglia, Camille. "The Cruel Mirror: Body Type and Body Image as Reflected in Art." Art Documentation: Journal of the Art Libraries Society of North America, vol. 23, no. 2, 2004, pp. 4–7. JSTOR, www.jstor.org/stable/27949310.
Roeder, Amy. "Advertising's Toxic Effect on Eating and Body Image." Harvard School of Public Health, Harvard University, 18 Mar. 2015, www.hsph.harvard.edu/news/features/advertisings-toxic-effect-on-eating-and-body-image/.
Taylor, Sonya Renee. The Body Is Not an Apology: The Power of Radical Self-Love. Berrett-Koehler Publishers, 2018.
World Health Organization. "Preventing Disease through Healthy Environments: Mercury in Skin Lightening Products." Public Health and the Environment, 2011.
---
Citation Style: MLA 8th Format